Dear Schneider Weisse friend,

today, the February edition of our Post for Gourmets supplies you with information about the following topics:

 News » Schneider Weisse + BraukunstLive! = TAPXYZ?




After the positive feedback of the BraukunstLive!-Festival 2012, there will be a next edition. Schneider Weisse as a premium partner, is full of surprises for all visitors of the exhibition…

continue reading >>


 Review » Schneider Weisse-Schneetreiben 2013

In this year's January, the popular Schneider Weisse-Schneetreiben took place for the second time. You can find impressions of this event in our review... continue reading >>


 Tip for gourmets and the wheat beer of the month
Our recipe tip of the month is the Böfflamot. Along with this, our beer sommeliers recommend Schneider Weisse TAP1 Meine blonde Weisse.


Have fun and enjoy,





your Schneider Weisse-Team
Schneider Weisse is premium partner of BraukunstLive! 2013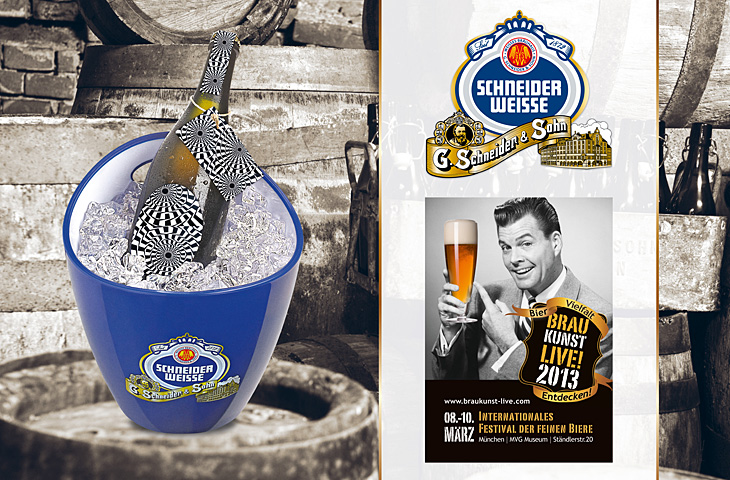 Never before had the chance been better to make so-called Craft Beers available to a curious and enthusiastic audience…
After 2012, there are numerous breweries from various countries represented on this festival this year. You can have a look at last year's impressions in the

BraukunstLive!-Film

of 2012.


The revelation of the latest TAPX-brewing creation on the BraukunstLive! in Munich


As last year, Schneider Weisse will support the exhibition again as a premium partner again. The new TAPX-brewing creation 2013 will be presented exclusively to the visitors of this extraordinary event in a stage show and a beer tasting following this
We most kindly invite you to be in Munich on Friday, the 8th March 2013 at 4 p.m.!


Already last year, the special edition TAPX Mein Nelson Sauvin won a lot of positive responses and was sold out in no time. Our new special brew arrives with a novel hop aroma from the Hallertau, which has never been used for a beer before. A handcrafted and at the same time precious wheat beer specialty, which will grant your palate a fruity-tingling moment for gourmets, is waiting for you.
  Master classes

  There will be numerous master classes at the festival again, of course also by 
  our Schneider Weisse Team. Participating:

  Sales director export Susanne Hecht on the topic "Beer and Food"

  Brew master Hans-Peter Drexler on the topic "New kinds of Hop"

  Head of the brewery Georg VI. Schneider on the topic "Variety of Taste  
  without attacking Reinheitsgebot"


You can access further information on the master classes, opening hours and entry fees of this event on the

BraukunstLive! website

.


Naturally, we also keep you up to date in our Schneider Weisse Online Beer Garden. Become a fan right now >>

  Schneider Weisse-Schneetreiben 2013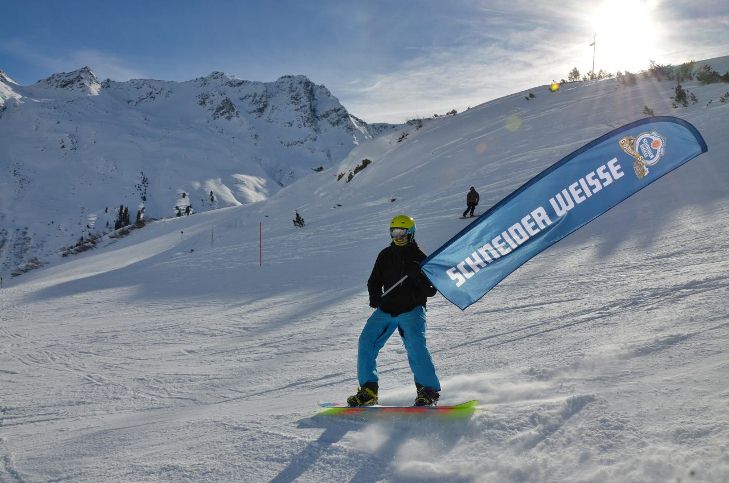 Over 1.800 participants (in 40 buses) have started their way on the 12.01. and 19.01.2013 including from Erlangen, Regensburg, Landshut, Deggendorf and Munich to take part in the Schneider Weisse-Schneetreiben in Galtür. On both days, the weather for the daily ski event was superb and the course conditions were heavenly.

  Böfflamott - the favorite dish of Georg IV. Schneider

1 kg shoulder piece of beef

1 carrot, 1 onion

5 juniper berries

10 bay leaves

1 bottle of red vine

1 l dark gravy

200 ml port vine

100 g mushrooms

butter


Chop the meat into big cubes and sear it in a pot., Sear along the onion and the carrot for a moment, deglaze everything with half of the red vine. Add the juniper berries and the bay leaves and allow the wine to everything to reduce. Leave everything to stew for 4 hours with the rest of the red vine and the gravy. Fold in the chopped mushrooms. Salted potatoes are just perfect as a side dish.





Bon appétit!

"The Bavarians simply made Böfflamott out of the French phrase 'Boeuf á la mode'. My grandfather Georg IV. Schneider toped it his favorite dish.

TAP6 Unser Aventinus, our complex and roasty malty wheat doppelbock pairs extremely well with this rich dish."
  Wheat beer of the month: TAP6 Unser Aventinus



Profound and full of fire – for the great moments at the fireside

This dark, ruby wheat doppelbock with a creamy fine head contains heavy notes of mellow bananas, raisins and plums which then pair with licorice and roasting aroma. TAP6 Unser Aventinus is full-flavored, warming and finishes in a balanced and soft way. It is the oldest wheat doppelbock of Bavaria. Since 1907.

 

Food recommendations: hearty roasts, venision dishes, fruity and chocolaty deserts, sugared pancakes with raisins, Elisenlebkuchen, blue mold cheese

 

Dark, ruby wheat doppelbock

Alcohol content: 8,2 %,

Original Gravity: 18,5 %